Piggly Wiggly #294 - Warrior
415 Caldwell Drive
Warrior, AL 35180
Store Hours
Monday-Sunday: 7:00 am - 10:00 pm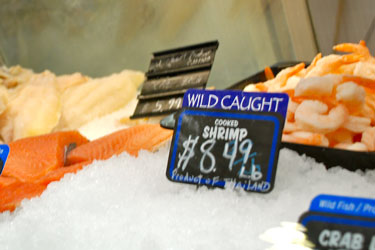 In addition to our other outstanding departments, Piggly Wiggly Warrior offers the best seafood selection in town! We carry a large assortment of fresh fish such as salmon and delectable shellfish.

We know our customers have reservations about seafood arriving from the Gulf, however, Piggly Wiggly would like to assure you that all of our seafood is from active, fresh and clean waters!
Come and select our delicious shrimp and we will steam it for you at no additional charge!